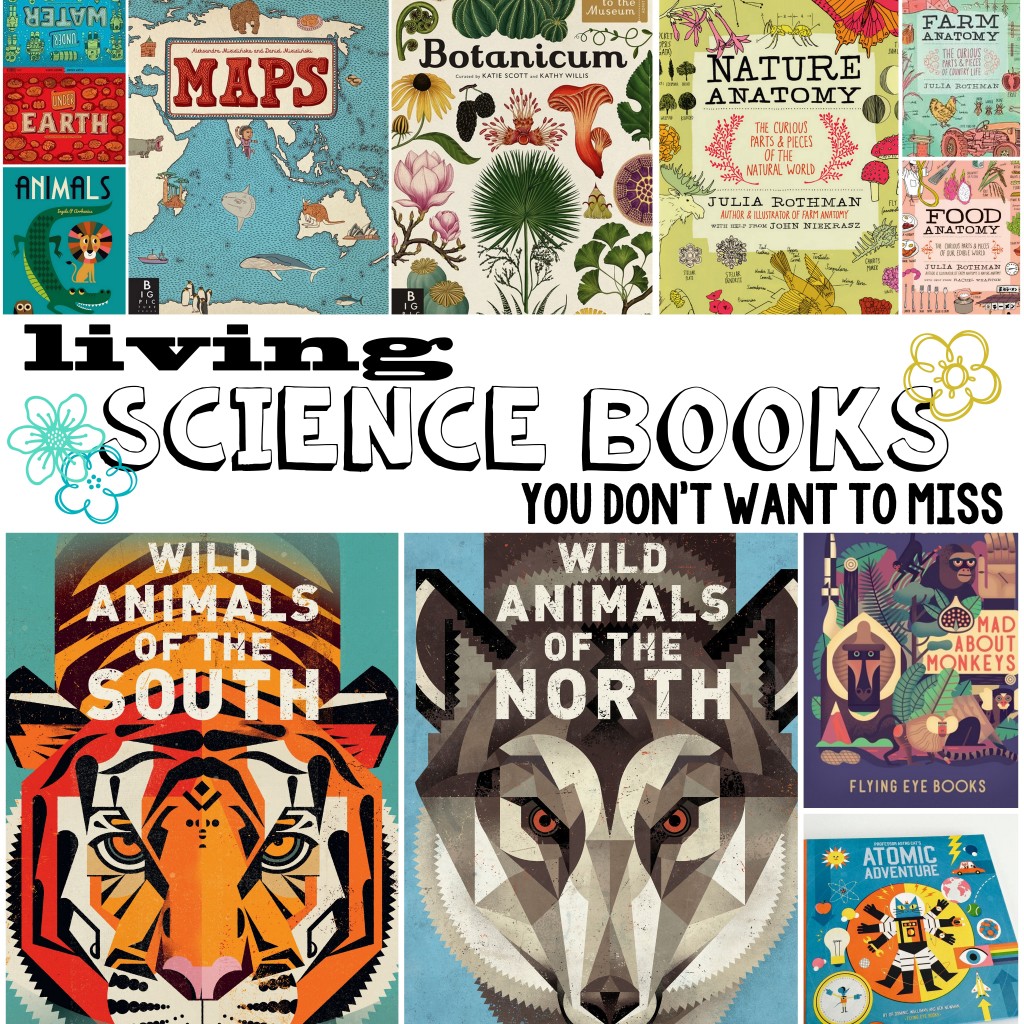 We have been on the hunt for the most interesting, visually engaging, living science books we can find and we found 9 that we absolutely love from 3 different publishers.
From Candlewick Press
1.Under Water, Under Earth 2. Animals 3. Maps 4. Botanicum
From Storey Publishing
5. Nature Anatomy 6. Farm Anatomy 7. Food Anatomy
Flying Eye Books
8. Wild Animals of the South 9. Wild Animals of the North 10. Mad About Monkeys 11.Atomic Adventure
And 2 bonus books from Thames and Hudson:
I am so impressed with all these illustrators – these books have my kids busy and quiet for HOURS looking at pictures and reading the interesting tidbits of information. I can't tell you how many times in the last few weeks I have heard, "Mom, Did you know…. ?"
Science is amazing and fun and about all the things kids find so fascinating. I  am a big believer in teaching science through wonderful and beautiful books rather than boring, dry textbooks.
My kids LOVE LEARNING from the information presented in these books and that is my number one goal as a mom, to raise children who love to learn.